Whether you're a small business wanting to grow or a large business wanting to evolve your current setup
– we provide the solutions and support you need.

About
Us
Horizon Computers, established in 2013, is an IT Support, Cyber Security, CSP & MSP and Smart Automation provider based in Cape Town.
We work with businesses of all sizes, providing many services to your door as well as scalable cloud information technology solutions that form the digital backbone of today's business systems.
Providing the best possible service to clients has allowed the company to grow steadily and remain in high regard with our current clients, establishing strong relationships which leads to growth on each side.
 Why
Choose Us
Dedicated to customer satisfaction.

Windows, macOS and Linux specialists.

Proficient in Microsoft 365 Business solutions.

Always ready to assist; you won't have to wait days for us to get back to you or follow up on your request.

We have a great passion for technology in all forms which we exude onto our clients.

Our knowledge allows us to provide efficient and logical problem solving.

A personal touch, we recognise how important a personal relationship is with our clients and we try our best to provide that.

Experience and understanding in multiple IT sectors.

The ability to adapt and peruse opportunities in an ever-changing world.

Meet
The Team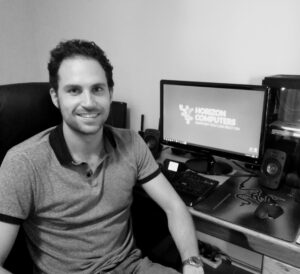 - Owner & Founder of Horizon Computers -
Springwood Circle, Westlake, Cape Town
+27 82 572 5454
adrian@horizoncomputers.co.za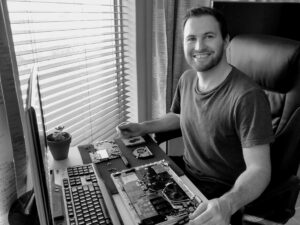 - IT Support Technician -
Main Road, Kalk Bay, Cape Town
+27 74 830 3248
jethro@horizoncomputers.co.za

Why People
Recommend Us
At Horizon Computers, we know what exceptional customer services means.
Adrian has been assisting us in all fields of IT related matters for many years. We use both Mac & Windows machines and have a flawless service and results with and problems we have had. As a property business out communications are the lifeblood of our industry and we are fortunate to have a Adrian available to solve all our problems. Adrian has also been a great help to our neighbourhood watch when our installer and technician left the country and our network totally crashed. Needless to say Adrian not only got us up and running again but improved our access and simplified the whole operation in process. We wholeheartedly endorse and recommend Horizon Computers
Harold - Jawitz Properties
Horizon Computers are a reputable supplier of all computer needs to your door: hardware, software, peripherals and installation if you require.
Ada - Buccaneer Paints
Adrian is a reliable and punctual, he offers very good services, based on his own experience and knowledge foundation. He is a pleasant and patient with those who know less than he and is prepared to go the extra mile, and offers excellent follow up services. I have not felt the need to look elsewhere for better services!
Jeanette - Home User
Adrian is the man when it comes to solving Network issues or Windows problems, his rates are always fair and he enjoys what he does! Very personal one on one service, ethical and a real gentleman! I don't see myself ever using anyone else.
Ramsey - Audio Tweak
We appreciate that you listened to our concerns and returned with a solution and implemented the back-up system. We are always impressed with the service orientation we find when interacting with Jethro. He listens carefully and resolves the problem quickly and effectively. He is 100% professional, reliable, punctual, attentive and willing to help solve all issues that we have come across. He always goes that extra mile. It has been a pleasure to work with Jethro. We highly recommend him and his company to others as a reputable company.
Rob - Robin Mills Group
I have been continually impressed by Jethro's polite professionalism, helpfulness and knowledge. He has never failed to attend to my requests in good time and successfully.
Loraine Townend - Home User
What a techy find!!!…..My business partner and I have a company which was established in 1988 and we have battled over the years to source a well-priced but efficient and knowledgeable tech person to assist us with our computer needs. Adrian and Horizon Computers have been an answer to our prayers – he solves our issues almost immediately and also sources hardware for us as required. I can't recommend him highly enough
Carolynne - Curtain Company
Horizon Computers have been our preferred service provider for 3 years and we have had only the best attention to detail and professional correspondence from Jethro.
Marc - Forest Glade Estate

Our
Services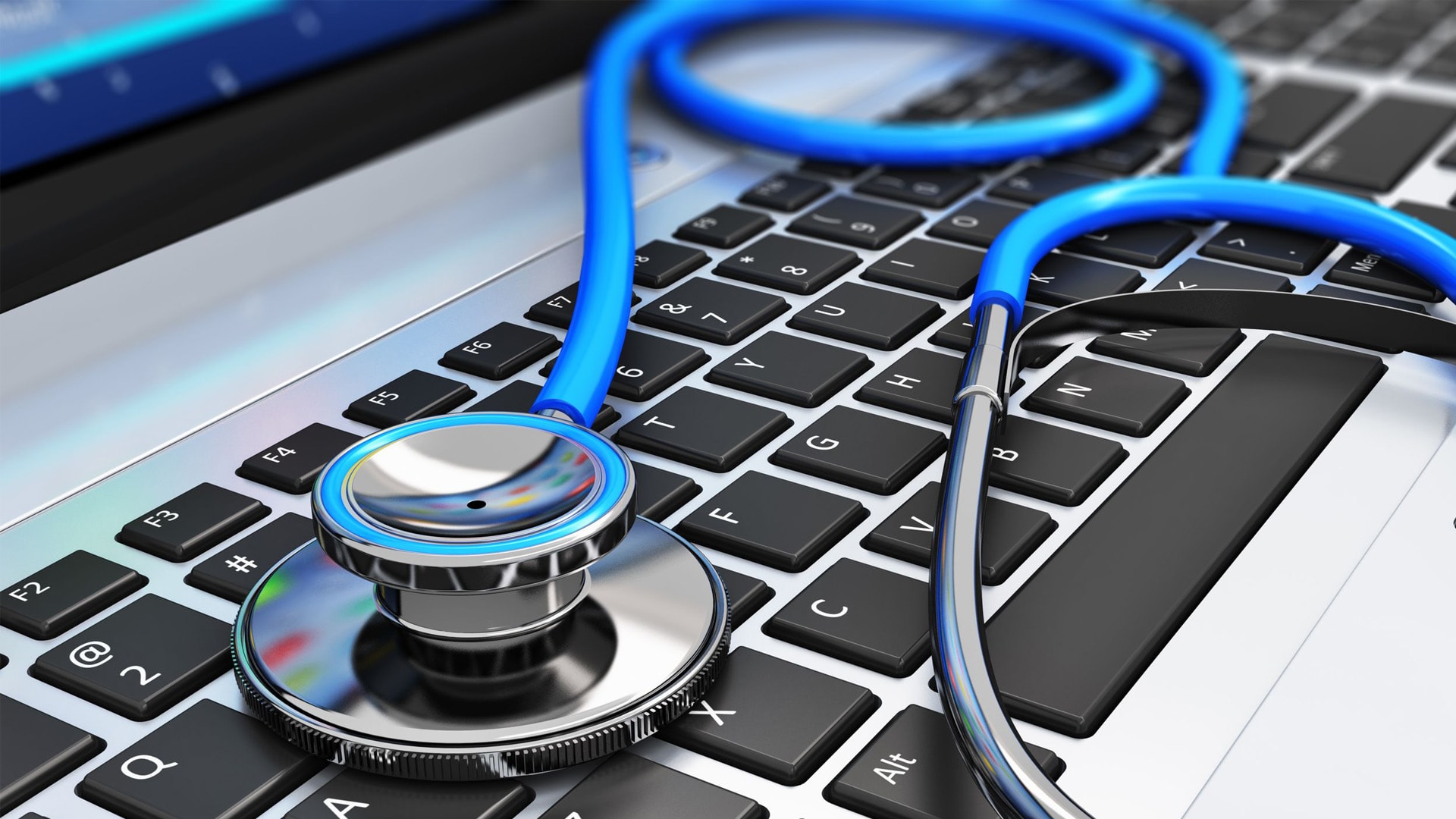 We offer a comprehensive IT Support service to all our clients. This is the core of Horizon Computers and the foundation the company has been built upon. It involves the sale, setup and maintenance of a wide range of brands for your home and business. We provide these services to your door as well as scalable information technology solutions that form the digital backbone of today's business systems.

Horizon Computers has always been focused on streamlining IT infrastructure and ensuring business continuity - making sure that you're always up and running. We do this by making sure that we're up to date with the latest software and hardware on the market so you know that the information and service we provide is the best most possible.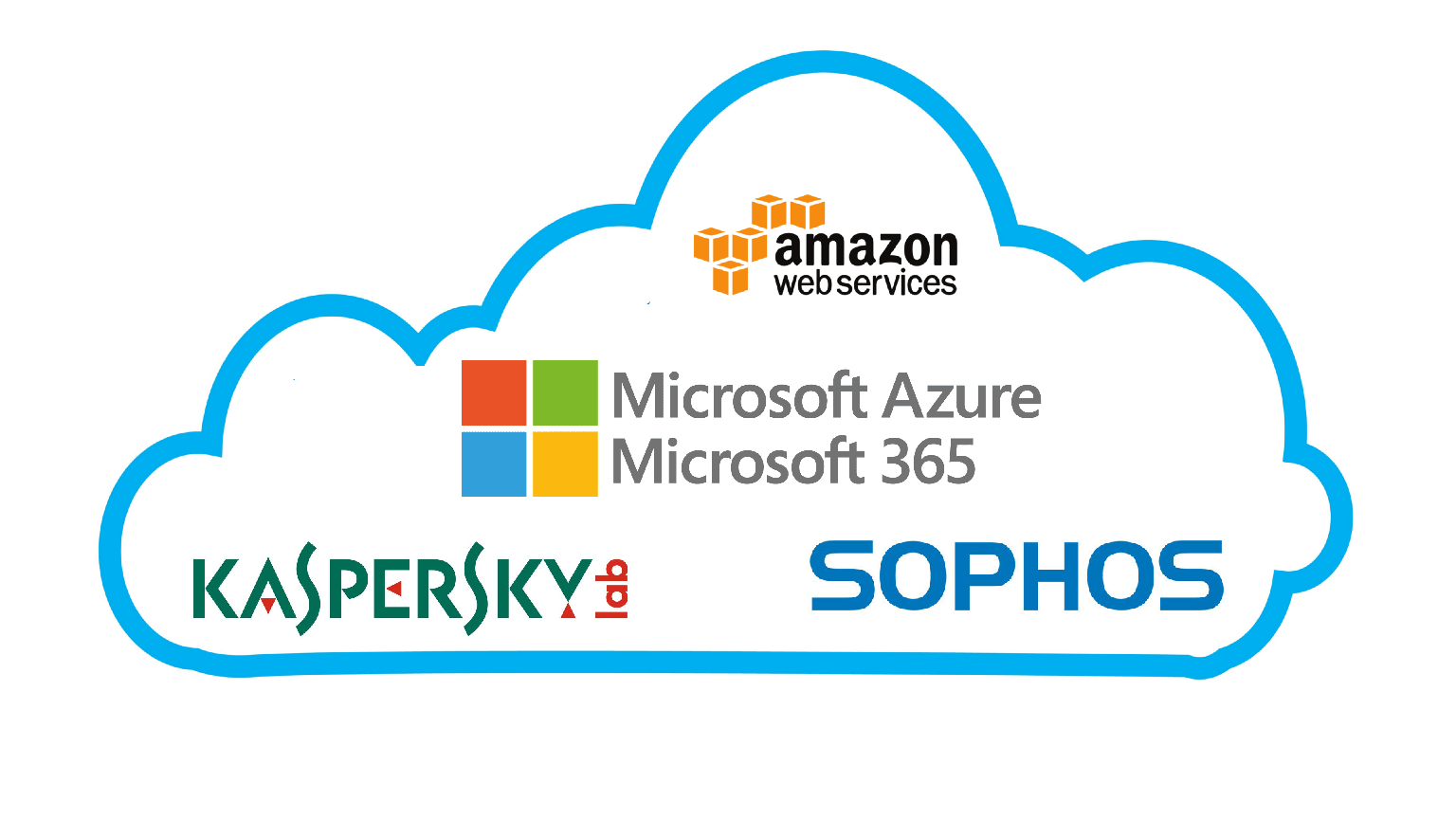 At Horizon Computers our core focus is as a CSP (Cloud Service Provider) and MSP (Managed Service Provider). We have gained a solid foothold in the vast space of Cloud Solutions and how it incorporates into the modern business world. This gives us the confidence and skill to offer a multitude of cloud solutions to our clients.

We specialise in Sophos & Kaspersky managed cloud security solutions and provide Fortinet hardware for the highest level in on-premises security to keep all your linked devices secure.

Horizon Computers can elevate your company to the next level with the Microsoft 365 Business ecosystem, migrate your local Microsoft server to a hybrid or off-premises cloud solution with Azure, or create virtual instances and deep dive storage solutions using AWS.

These are just some of the solutions we provide for your company to grow and prosper in the ever-changing world of Cloud.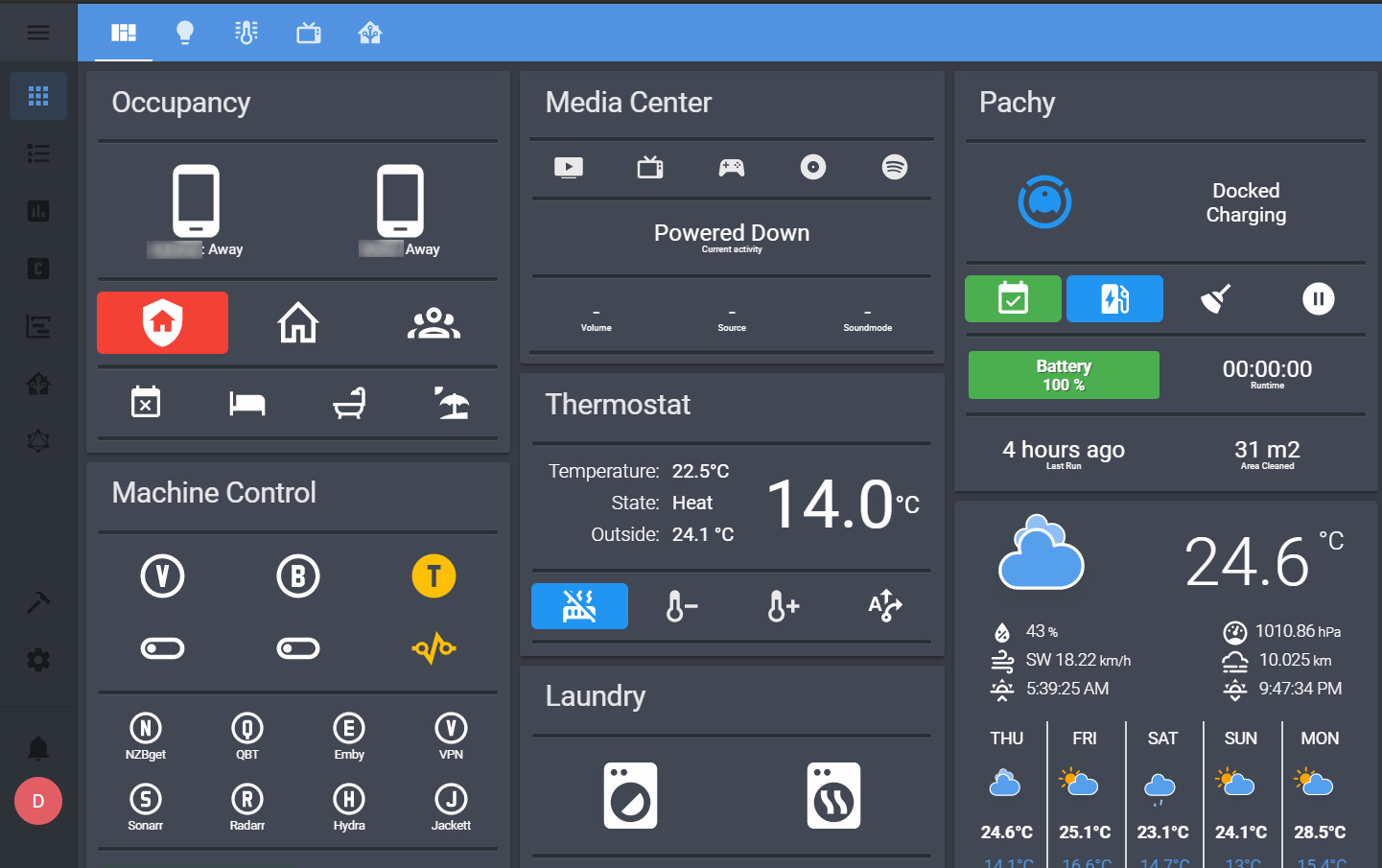 Our Smart Automation solutions give you the ability to control your home from your smart phone or tablet from anywhere in the world. You can simply turn your appliances on or off, monitor the power draw of your entire household or set up automatons determined by devices such as motion, leak, smoke and temperature sensors.

This is achieved by installing discreet wireless/RF switches and linking them to the program on your mobile device.

These can all be controlled with smart tablets mounted around the house, your mobile device on your home network, or through the internet when you're away. This means you will always have control over your home, and can monitor what happens wherever you are.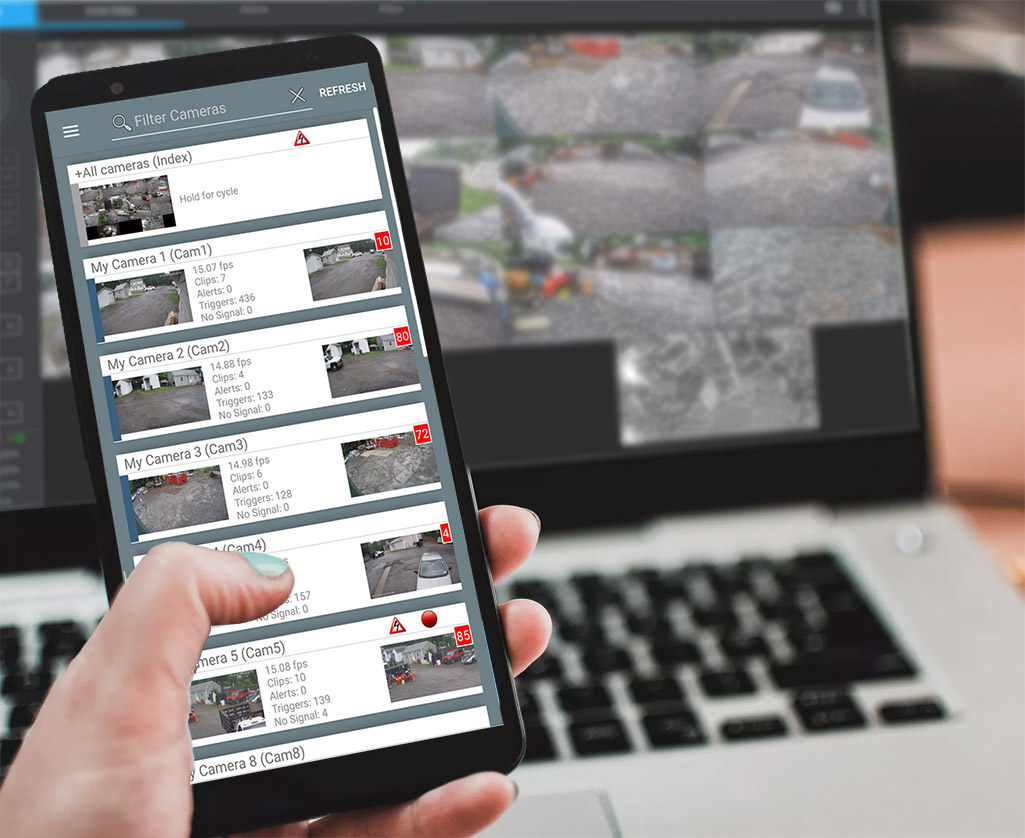 We use a software package named Blue Iris. This robust software allows us to be able to configure each camera separately to your exact requirements. On your chosen mobile devices you'll be able to receive notifications, view live and recorded footage, and control and adjust the view of applicable cameras. You can monitor the footage from anywhere in the world, so long as you have an internet connection.

Modern security relies on the ability to react quickly. While clear, high-quality footage playback means you have an accurate and reliable history, it is the high-definition live footage and alerts that mean you can be pro-active in securing your property.

An IP Camera system means you will always have clear, well-lit footage, with constant live access and monitoring as well as the ability to easily expand and upgrade in the future.





Our
Partners

Contact
Us